Submitted by lagirleditor on Mon, 04/09/2012 - 11:40
LA Girl Secrets via Party Girls LA: Rock The Braid!
Party Girls LA tip! One of the hottest hair trends right now is the braided look. Here are a few of our favorites!
The Milkmaid:
First you need to spray some hairspray throughout your hair in order to create a rougher texture. Then you'll center-part your strands, and separate them into two pigtails. You'll braid each side separately and secure each with a clear elastic band. Drape one of the braids across the top of your head, and secure with bobby pins behind your ear. Then do the same on the other side. Then finish it off my pulling out some of the hairs along your hairline.
The Double Braid:
For this look you'll want to spray your hair with texturizer. You'll then create a deep side part, which you will follow by braiding a small strand along the hairline. Then you will loosely braid your pigtails, and weave your smaller braid into one of the sides. Once you've secured the ends with clear elastics, you'll want to pull at random spots of your braid in order to give them that messy look.
The Intertwining Braid:
Spray your roots with lifter, and then comb the hair back for height. Gather locks into an ear-level ponytail, which you'll then part into three sections. Tie a twine of fabric to the top of one section, braid, and then secure the end with an elastic. To add width and make your braid bigger, light pull the strands of your braid.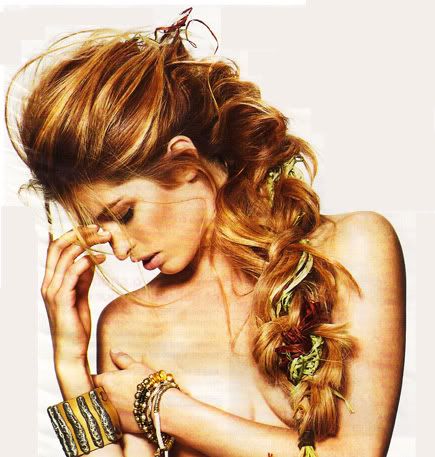 www.LAGirlSecrets.com
Become A Member Today!
Become A Collaborator Today!
About LA Girl Secrets
Follow Us On Twitter!