Submitted by lagirleditor on Mon, 04/09/2012 - 13:11
LA Girl Secrets via Bride Girls LA: Simple Yet Chic DIY Projects!
These DIY projects are easy to make, but despite the minimal effort they will leave a long lasting impression.
Place Card Holder: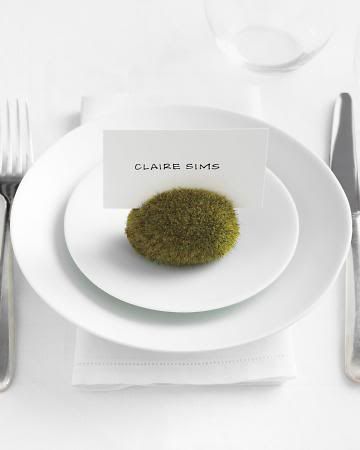 These place card holders give the impression of moss covered "rocks," but in reality that's foam under there!
Guest Book
:
All you need to make this guest book are some colorful rectangular papers, a gel pen, and a plain book!
Both of these can be made using things that you can find at your local arts and crafts store. Simple yet chic!
www.LAGirlSecrets.com
Become A Member Today!
Become A Collaborator Today!
About LA Girl Secrets
Review us on Yelp
Follow us on Twitter!